Choosing the Right Blender For Smoothies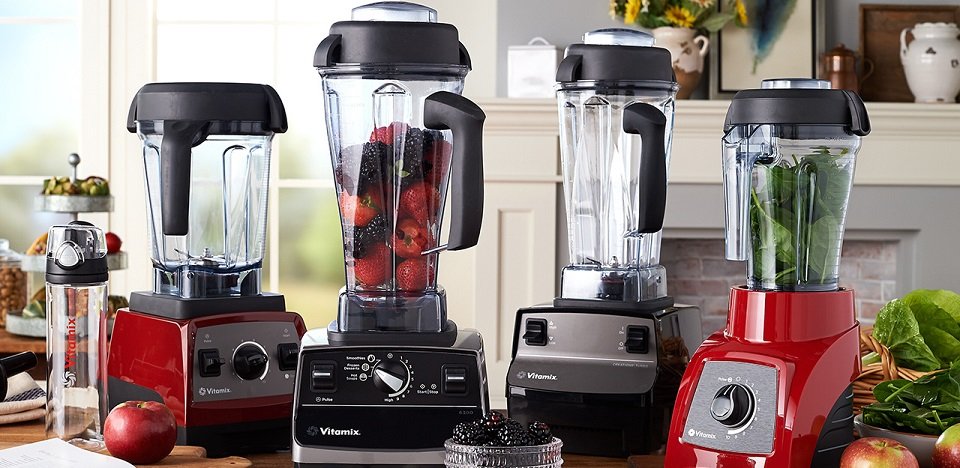 Many people have made smoothies a daily habit and you might be one of them. To get the best taste and the most nutrients from the fruits and vegetable ingredients, it is essential to use the right blender for smoothies.
A blender is the one vital piece of equipment in smoothie preparation. Without it, there can be no smoothie. It liquefies, purees and mixes everything that is put in it. Some people even use it to grind dry ingredients. Selecting the type of blender for smoothies you will be using depends on the type and frequency of use. The most expensive does not necessarily have to be the best one for your needs. In shopping for a blender for smoothies, there are certain features to watch out for.
The base of the blender must be sturdy and wide enough not to vibrate while blending at high speeds. Some bases are made of metal and others from plastic. Between the two, metal is more durable and is heavier; therefore, it provides more stability.
The machine must have sufficient horsepower or wattage. For non-commercial use, at least 350 watts is recommended and 500 watts is preferable. Those with lower power must run at high revolutions per minute (rpm). The rpm rating is not a good indicator of the blender's capacity because if the power is low, putting in ingredients can significantly lower the rpm.
Moreover, preparing smoothies sometimes require crushing ice and it must be capable of doing so efficiently or else large chunks of ice will remain in the drink. A good blender for smoothies and icemust be able to sustain blade speed during mixing regardless of the ingredients.Speed settings vary among different brands, ranging from two settings of high and low to several speed types. Multiple speeds are not really required for most smoothie preparations but an important feature is the pulse button that provides quick pulses of power during processing.
Blender containers can be glass or plastic. Plastic is more lightweight and does not break easily when dropped. However it is also more prone to scratching. The biggest drawback of plastic is that it absorbs the odor of the substances mixed in it and has to be cleaned quite a number of times before the odor is eliminated. Additionally, plastic jugs don't last too long when repeatedly washed in the dishwasher. Relative to the type of container is its size. If you are planning to blend several servings at one time, then a large-capacity blender for smoothies is adequate.
The lid of the blender is also important. Some lids have removable portions where ingredients can be added while the blending process is ongoing. This is an advantage because you can adjust your mixture without having to push the blender's Stop button first.
What good are smoothie benefits if we do not like preparing them? Making smoothies can be fun and having the right equipment plays a significant role in making smoothie preparation a pleasant experience. Therefore, from the very start, we have to choose wisely.
Check out https://www.juicingnation.com our comparison between Vitamix 5200 vs 7500 for the best blender for smoothies.