BURGER BLISS: UNIQUE TOPPINGS TO ELEVATE YOUR PATTY GAME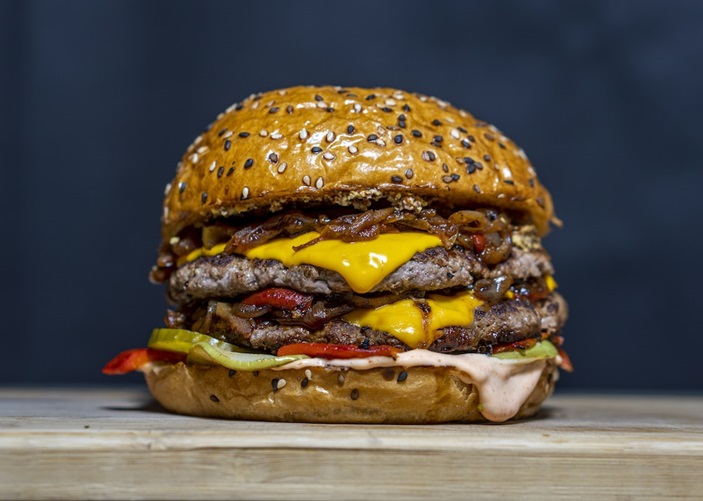 Consider taking inspiration from pizza, pasta, or even breakfast meals for exciting and distinctive burgers. Although some of these toppings may appear absurd, I assure you that they taste incredible. They should make the best burgers for the nicest picnic or cookout you've ever had! Impress your visitors with one of these unique but delectably delicious burger toppings.
Fried egg
This topping is more debatable. Some people prefer to avoid dealing with the runny yolk mess. Others feel that the egg and ground beef dish is too rich. For others having a fried egg atop a burger elevates the meal. It's undoubtedly not your typical burger. However, this topping is delectable when you want something a little more. Consider mayo and ketchup dressing for an incredibly creamy and delicious burger, as you would find at the Milwalky Trace restaurant.
Mushrooms
Although they make for a pleasant topping, mushrooms also generate a lot of discussion. Either you love or detest mushrooms' peculiar rubbery texture. But generally, you can always appreciate a burger with mushrooms and velvety Swiss cheese. Mushrooms give you that wonderful earthy, meaty flavor, almost like adding another patty, whether you sauté them, fill them, or grill them. Yum!
Crab and cocktail sauce
You can give your all-American burger a coastal flavor by adding a generous amount of chunky crabmeat, a dollop of cocktail sauce, and a squeeze of lemon juice. You'll think you're at your favorite steakhouse, but instead of the typical lobster and filet, you'll get this delicious blend of flavors between two buns. It tastes and feels like perfect luxury, and the succulent crab will add moisture and a brilliant pop of flavor.
Potato chips
Nobody declines a pile of chips next to their grill, so why not put them there instead? Use kettle chips to add more crunch, and up the ante by including onion dip as well. Take a moment to picture biting into your burger and chips and dip simultaneously. Your mouth will be watering.
Caprese salad
On a warm summer night, a Caprese salad is constantly cooling. By topping your burger with tomato, mozzarella, arugula, and balsamic glaze, you can make your barbeque hour just as fantastic. It will arouse your senses and refresh you from the inside out!
Banh Mi
Making a Banh Mi burger with hoisin sauce, garlic aioli, sriracha, and quickly pickled cucumbers continues the concept of eating things from other countries. Generally made with chicken or steak, banh mi sandwiches could benefit from these delicious toppings with ground beef for a distinctive, Asian-fusion flavor.
Kebab
Everyone like eating grilled vegetables. Finish your burger with preferred grilled vegetables like squash, onions, and peppers! This facilitates easier eating and a setting more conducive to finger foods. Additionally, the delicious vegetables give your burger a wonderful crunch and that mouthwatering, charred flavor.
Southwest style
Apply a generous amount of hot seasonings, such as paprika, chili powder, and garlic, to your beef. Add salsa, recently grilled corn, tortilla strips, and Monterey jack cheese for a fiery burger with a southwestern flair. There is nothing like this gourmet burger!