Top Japanese Corn Snack Flavours to Try Today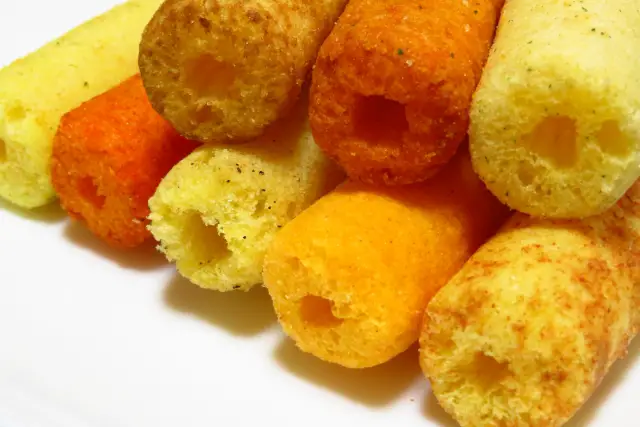 If you're looking for a unique and delicious snack to enjoy today, why not try some Japanese corn snacks? From classic flavours like soy sauce and butter, to bold and exotic varieties like wasabi and squid, there is something for everyone. With the popularity of Japanese snacks ever increasing, it is no surprise that corn snacks are becoming increasingly popular among snack lovers.
Not only are corn snacks a great snack for any occasion, but they provide a healthier alternative to some other more indulgent snack foods. In this blog post, we will take a look at some of the top Japanese corn snack flavours that you should try today.
1. BBQ
At the top of the list of Japanese corn snack flavours to try today is the classic, smoky BBQ. A perennial favourite, this unique combination of sweet and savoury notes is sure to tantalise your tastebuds. Not only does the flavour evoke memories of summer barbecues and grilled treats, but it also offers an interesting twist on the classic corn snack. Whether you enjoy it on its own or with your favourite dipping sauce, BBQ corn snacks are sure to be a hit.
2. Cheese
Cheese is arguably one of the most popular Japanese snack flavours. It is a classic that continues to be a favourite among all age groups. Cheese-flavoured snacks can range from the milder, mellow varieties to the sharp, tangy ones. Cheese-flavoured snacks are especially popular among the younger generations, who often choose it as their go-to snack when they want something savoury and cheesy. Popular snacks such as cheese sticks and cheese balls are a must-try for those wanting to experience the full breadth of the cheese flavour.
3. Wasabi
Coming in third place on the list of top Japanese corn snack flavours to try today is Wasabi. This unique flavour will leave your taste buds tingling and is sure to tantalise your taste buds. With a strong and unmistakable kick, this flavour will awaken your senses and bring a new layer of flavour to your corn snacks. With a mild heat that grows as you continue to snack, Wasabi is an exciting and unique flavour that will have you reaching for more.
4. Soy Sauce
The fourth flavour on the list of top Japanese corn snack flavours to try today is soy sauce. This classic flavour is widely popular in Japan, and it is a great way to experience the traditional taste of Japanese food. This flavour is savoury and salty, and it goes well with many snacks! Soy sauce is an ideal flavour for those who prefer a more subtle snack experience. The flavour is also known for its umami quality, which adds a unique depth of flavour to your snack.
5. Salt & Seaweed
If you are looking for a savoury snack with a unique twist, then you must try the Salt & Seaweed flavour. This integrated combination of salty and seaweed flavours packs a punch with every bite. The seaweed is slightly sweet and is balanced by the salt, creating a delicious balance of flavours. Not only is this flavour a crowd-pleaser, but it is also a healthy snack that is packed with vitamins and minerals. Enjoy the Salt & Seaweed flavour as a snack on its own or as a side dish to your favourite Japanese meal.
In conclusion, if you're looking for a delicious snack to munch on, then try some of the top Japanese corn snack flavours. From the sweet and salty flavours of the classic Kaki-No-Tane to the unique Umami flavour of Nori-Tama, these snacks offer a variety of flavours to satisfy your taste buds. Whether you prefer a savoury or sweet snack, these Japanese corn snacks provide a unique and delicious experience that is sure to please.