Popcorn Ideas for Valentine's Day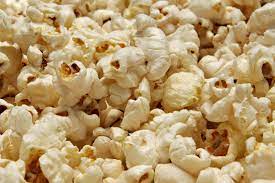 With Valentine's Day just around the corner, it's time to start thinking about what to do for your special someone. A romantic dinner out is always a classic option, but if you're looking for something a little more unique, why not try making popcorn? There are lots of delicious and creative ways to make popcorn for Valentine's Day, and it's sure to be a hit with both you and your loved one. So, gather up some ingredients and get started – these recipes will have you ready for Cupid's big day!
Vanilla and Coconut Popcorn:
Combine equal parts vanilla extract and coconut extract, then drizzle over popped popcorn. Top with shredded coconut for extra flavour.
Vanilla is sure one of the most popular flavours used in almost any modern dessert, from cake to ice cream. It also makes a perfect pick for popcorn treats not just for its decadent taste, but more because of its romantic aroma. Take note that vanilla is a favourite scent of couples.
Coconut meanwhile adds an extra kick and crunch, all the more making this popcorn treat exciting to munch on during Valentine's Day.
Strawberry Cheesecake Popcorn:
Add a few tablespoons of strawberry jam or preserves to melted butter. Drizzle over popped popcorn and top with crumbled graham crackers.
Rather than serve a slice of strawberry cheesecake after dinner, which has become so common in Valentine's Day restaurant menus, give it an adventurous version using popcorn. Strawberry jam (or preserves) makes all the difference on the plain cooked popcorn and vice versa.
Pink Chocolate Popcorn:
Use chocolate candy melts to drizzle on top of the popcorn and toss it around in order to create an amazing pink coating, then finish off with white melting goodness over everything else! This recipe has all sorts of sweet goodies: Valentine sprinkles or M&Ms if desired.
Heart-shaped Popcorn:
We all love popcorn when it is shaped into balls using melted marshmallow and covered with chocolate. However, that's an all-season snack, so why not give it a twist on Valentine's Day by shaping it into hearts?
Making heart-shaped popcorn follows almost the same steps as popcorn balls, as it uses melted marshmallows as an adhesive. You just have to shape them into hearts of your desired size, then drizzle with white chocolate and strawberry syrup.
Tips when making Valentine's Day popcorn treats
Popcorn treats for Valentine's Day will never be perfect if you don't use the right ingredients, starting with high quality popcorn.
When making these snacks from scratch, it is important to use freshly popped popcorn, not a pack that's already pre-cooked. Freshly-cooked popcorn offers not just the right crunch; it also works well when mixed with toppings and syrups compared to popcorn that's been cooked and packed for weeks already.
It is likewise a must to use the right ingredients to ensure that the popcorn treat will turn out as desired. For heart-shaped popcorn, for instance, melted marshmallows cannot be replaced by any other type of edible adhesive. Doing so may damage the texture of the popcorn and affect the taste of the treat in the long run.
If you don't have time to make fresh popcorn, go for un gourmet popcorn instead. Gourmet popcorn is carefully prepared and tastes fresh when opened, so it will work well with the recipes above.