A Comprehensive Guide To Launching A Food Truck Business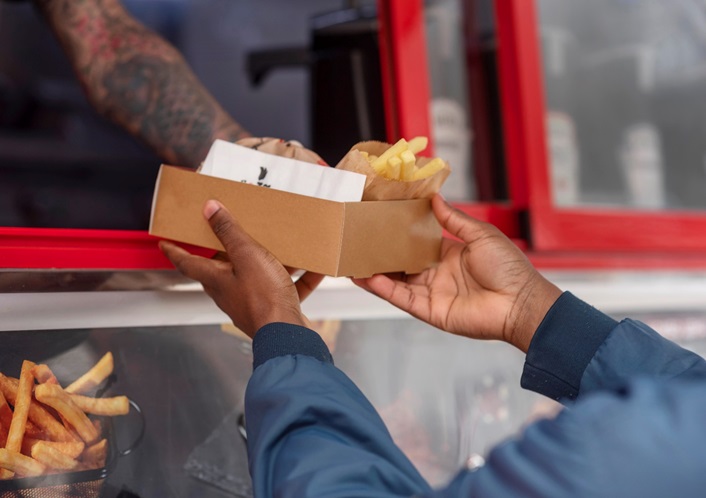 Planning and market research is essential when launching a food truck business. Developing a business plan, choosing a name, registering for taxes and opening a bank account are all important.
The next step is acquiring the necessary permits and licenses at the city, state and federal levels to operate your food truck. You will also need a payment processor that is fast and reliable during rush hours.
Advertising
Many food truck owners rely on public events and fairs to generate revenue, so it's important to make contact with event organizers. Identify the hours of operation, cost, and parking arrangements before you set up shop. You should also identify local ordinances and zoning laws regarding where food trucks may operate and how long they may remain at one location. Food trucks offer entrepreneurs a way to indulge their passion for cooking and interacting with customers on a personal level. However, this business venture can be very time-consuming as it requires long hours to manage maintenance, scouting locations, preparing and operating the food truck, cleaning and other administrative tasks. With a strong business plan, marketing and sales strategies, and adequate startup capital, you can start a food truck business that can be a profitable venture. To establish name recognition, offer discounts and promotions to encourage repeat business, attend food truck events and catered parties, and sell merchandise featuring your logo or slogan.
Locations
Whether you're selling food from your truck or using a virtual kitchen to bring in additional revenue, finding good locations is crucial to the success of your business. Many cities and towns have regulations regarding where you can park and sell your food. Check with your local government about commercial versus noncommercial zoning, parking time limits, and other restrictions. You also may need a seller's permit to buy food and equipment at wholesale prices without paying sales tax. Also, consider registering your company as an LLC or corporation for legal protection and tax advantages.
Opening a bank account exclusively for your food truck will allow you to separate business expenses from personal funds. You can also establish a line of credit for your business to help with cash flow. It may be simpler for business owners to enter the food sector with a lower initial investment and a faster return on investment if they buy a franchise. These businesses often have reduced overhead expenditures, such as rent, utilities, and maintenance.
Marketing
The marketing activities section of your business plan explains how you plan to spread the word about your food truck. It also includes details about your sales strategy, such as menu prices and minimum sales requirements that you must meet to stay in business. The branding section of your business plan is essential for establishing brand identity and building customer loyalty. It includes choosing a name for your food truck and designing the truck to create an eye-catching impression. It also includes determining what type of logo design you need to communicate your brand message. You will also want to determine which locations are best suited for your business. These may include local restaurants, food truck events, or other venues where you can attract a steady stream of customers. In addition, you will need to research the types of licenses and permits required for your food truck business. These vary by state, county, and city.
Menus
Food lovers with an entrepreneurial itch might need more time and money to be ready to commit the time and money required for a brick-and-mortar restaurant, but they can bring their vision to life with a food truck. It's important to plan, however. One of the first steps is determining how you will cover startup and operational costs. You can take out a business loan, seek friends and family or pursue a venture capital round to get your food truck off the ground. It would help if you also determine what licenses and permits you'll need, which can vary by state and city. For example, you'll need a health permit and parking and business permits to operate your truck. Food trucks also often need a Point of Sale (POS) system that allows them to accept credit cards. Square offers employee management software that can integrate with the POS system to help owners optimize schedules and track sales performance by employees.