How to Make Your Restaurant Stand Out from Your Competition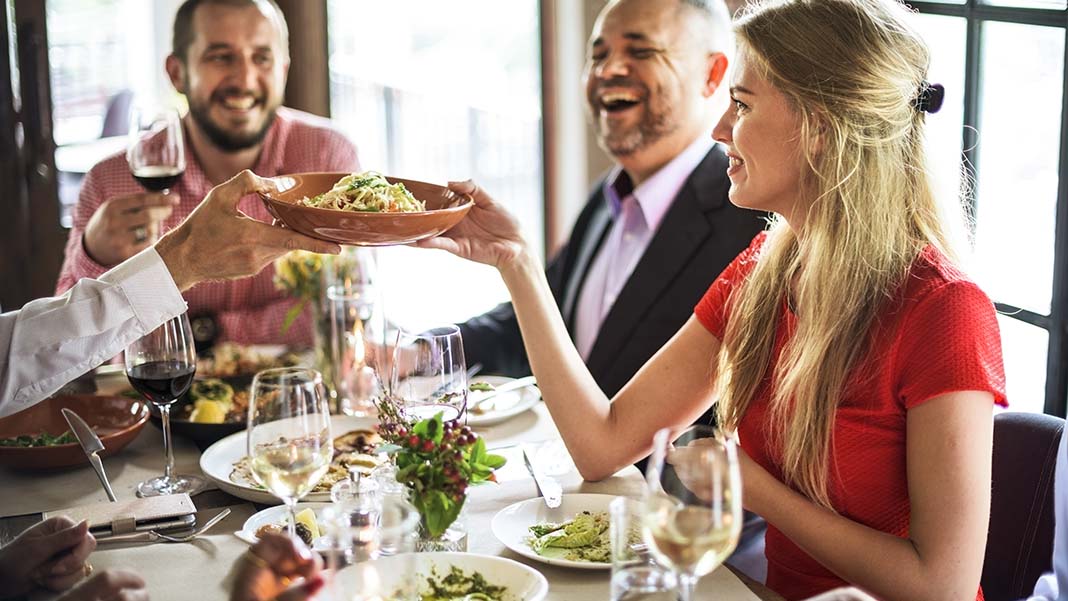 It is undoubtedly getting harder and harder to think of different methods of encouraging potential customers to try out your service and your food creations, especially if you are surrounded by other restaurants. Of course, you can take the route of offering take-out too, but this will not fill your restaurant up with paying guests.
An empty restaurant is far from a desirable sight – even if the take-out option is doing incredibly well. You can bet your bottom dollar that if a competitor has plenty of people eating in their restaurant, passersby will wonder what is wrong with yours if it is empty. They will not tend to venture in but instead will wait for a table to be free at the busy one.
So, you shall have to make some changes to your restaurant to make it appeal to your target market. Offering discounts in local newspapers, magazines, or leaflets for the days you are known to be quiet – having customers eat at a discount is better than having no customers at all. However, there are other things that you can do as well.
#1 Use local produce
Nowadays, life is all about supporting the local community, and there is no better way of doing this than using only local produce in the ingredients of your dishes. This will appeal to those customers that regard low carbon footprints as vital selling points as well as provide your restaurant with strong links within the community that you serve. It will also mean that you will be serving up fresh produce rather than those brought from wholesale suppliers that are vacuum-packed or frozen with exceedingly long shelf lives.
#2 Pick unique dishes
In order to gain attention, you should invest in trying out unique dishes on your menu. Although you may not want to overhaul your menu entirely, just offering a house special or two for a starter, main course, and dessert could have you drawing in new customers to try the new dishes. Meaning as most people eat with their eyes, you should embrace this and show pictures of the dishes that you want to draw particular attention to.
#3 Offer a bespoke dining experience
You can offer your diners a bespoke dining experience by investing in quality bespoke furniture, handmade crockery, and cutlery. This will no doubt add to the general enjoyment of your customers and provide them with much to talk about, admire and remember. These items, too, can be sourced from your local community or very slightly further afield if you do not have anyone with the skillset involved in your immediate vicinity.
Of course, in this case, you are going to need crate shipping options to get your valuable conversation pieces to your restaurant in one piece. The best option, therefore, is crate shipping. With the right courier service, you will find that it needn't cost the earth, and while drivers are collecting crates along the routes that they are taking as well as delivering, you will not be adding too much to the carbon footprint of your overall establishment.
Final thoughts
So, there are means and ways of increasing interest in your restaurant within the local area and making it stand out from all of your competitors. Undoubtedly once customers have tried your cuisine, experienced your level of service, and sampled the bespoke surroundings, they will venture back time and time again as well as recommend your restaurant to friends and family members.