5 Simple Cocktail Garnish Ideas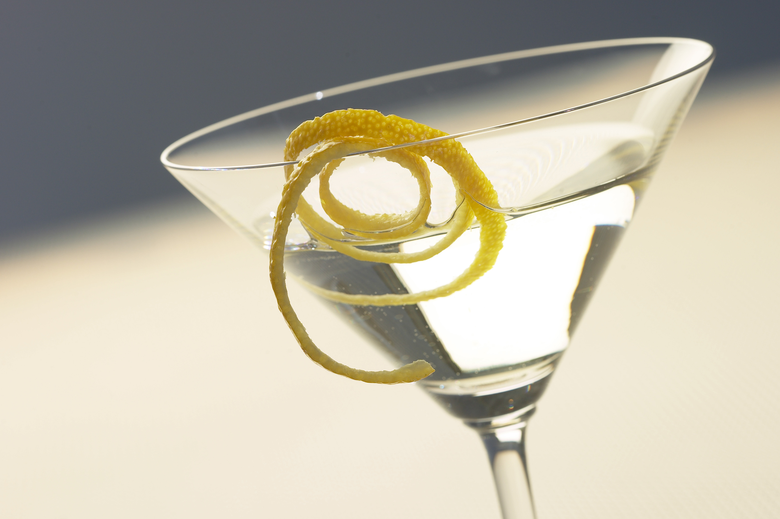 Garnishing is the art of decorating dishes and drinks to enhance its presentation and add flavour. There are certain ingredients that work as the perfect garnish for your creation. Garnishing, when done correctly, can add interesting flavours and texture to dishes and drinks, further elevating the eating experience. For beginners and home cooks, garnishing might seem too much of a hassle. Fret no more for here is a list of easy-to-follow garnish ideas that even beginners can easily pull off.
Lemon Twist
If you have a channel knife at home, then cutting a lemon twist for your homemade cocktails is fairly easy. If you don't have lemons at home, any citrus fruits will do. You can rub the zest of your citrus along the rim of the glass and then drop on top of your drink as garnish. Make sure to avoid cutting off the rind since it has a bitter taste to it which can ruin the drink.
Olive or Bacon Spear
A favourite garnish on drinks like Bloody Mary, olives work as an excellent complement to such drinks for its salty taste. Just line up olives on a tiny stick and place on top of your drink after it has been poured. Spanish Queen Olives is the preferred kind for martinis. If you don't have olives, bacon is a great substitute.
Fairy Floss
Want a sweet twist to your martini and other cocktails? Then you can definitely go with Persian fairy floss to garnish your drinks. These wispy strands have a subtle sweetness that won't overpower your cocktails. Place on top of your drink as a garnish or strain the cocktail over the fairy floss. You can buy Persian fairy floss Sydney wide and take your pick of the flavours you prefer.
Cherries
Cherries can make your cocktails pop with its vibrant red and adds a rich sweetness to your drink. You can plop these tasty jewels fresh into your drink or opt for dried cherries for a more intense flavour. This garnish goes well with Pina Colada and punches.
Mint
This garnish pairs stunningly well with the classic Mojito, vodka, fruit coolers, and whiskey. Mint provides an added chill to your drinks. You can easily boost the refreshing taste of your drinks using a muddler and combine with your cocktail of choice.
Garnishing is a fun way of sprucing up your cocktails and other drinks. Be creative and try out these simple garnishing tips and impress your family and friends in Sydney.