THE BEST AUTUMN CARNIVAL BARBECUE IDEAS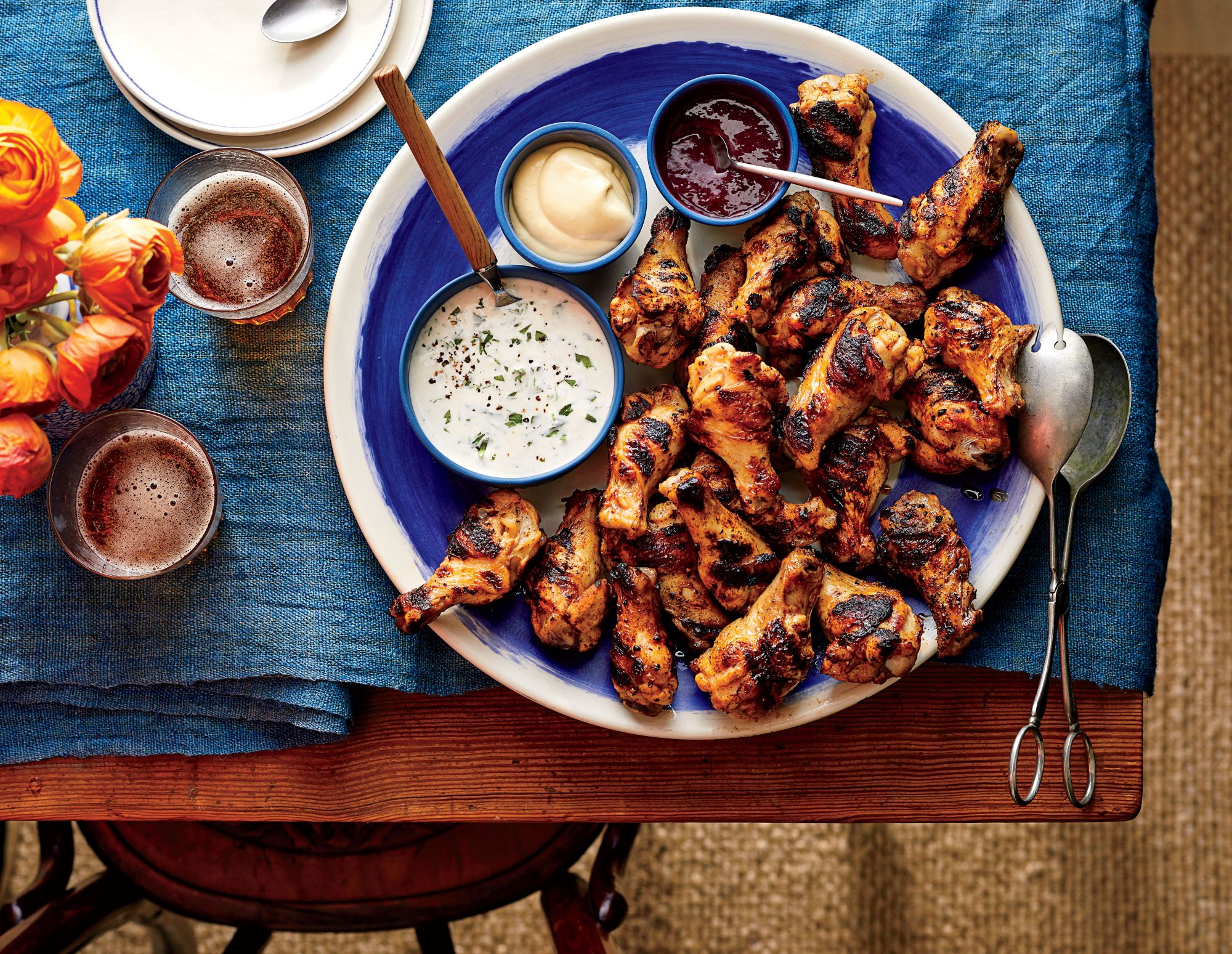 Who said the barbecue season is limited to summer? You can take advantage of the cool weather of autumn to get a hearty barbecue on the table and entertain your family and friends, whether in your backyard or away from home. Autumn provides crisp cool weather to take the carnival celebrations to another level. 
Whether you use charcoal, gas, or electricity, grilling is quite unrivaled in flavor and easy cleanup. Before you fire up the grill and order drinks online for your autumn barbecue, here are some quick recipes for more than just delicious steaks.
Sticky grilled chicken
Something is unique about autumn weather that makes us crave sticky chicken. The secret is to plan early and let the chicken marinate overnight or a few hours before grilling, which allows the sauce to penetrate and bring out the flavors in the final meal. Ensure you oil your grates as it could mean the difference between a saucy chicken with skin on or a dry skinless one.
Dry brined beer can chicken.
Sticking the chicken on a beer can is one way of making this recipe, but it is best to brine the bird before grilling. First, you should prepare the brine by mixing the beer, salt, orange zest, brown sugar, orange juice, and cardamom pods. Add the brine into the chicken, seal, and refrigerate for some hours before the grilling part. This recipe calls for two whole chickens coupled with some drinks to ensure you have enough for a small group. 
Honey soy grilled pork chips
Many people quickly assume that pork comes overcooked and dry, but marinade goes a long way. You can marinate the pork to make it extra flavorful and prevent it from drying. Use honey soy sauce and ensure the marinade has some acid, such as lemon juice or vinegar, to tenderize the meat. Please use a meat thermometer to ensure you do not overcook your pork. Cook at an internal temperature of 145degrees, and there won't be a pink streak left when you cut into it.
Jalapeno popper burgers
Prepare your filling in a medium bowl, throw in some cheddar, cream cheese, mozzarella, jalapenos, pepper, and salt, and then fold into cooked bacon. Then create ground beef into large thin rounds, spoon 1/4cup of filling mixture into a patty, and place the second one on top. You can pinch the edges to seal the burger and season with pepper, then grill to your liking. There is nothing better than jalapeno popper burgers during an autumn carnival barbecue.
Rosemary grilled chicken
You can spice up inexpensive chicken thighs with garlic and flavorful rosemary marinade. Ensure you have boneless chicken to minimize the cooking time. Keep it in the marinade and refrigerate overnight or let it sit for some hours before grilling. Then preheat your grill and toss it in. you can serve it over creamy cheese alongside sauteed spinach for balance.
Wrapping up
Autumn carnivals provide the best times to gather around and share barbecues enjoying the cool crisp weather. Save more time by marinating your chicken or steaks overnight, allowing the flavors to seep in for a delicious barbecue.