Simple Asian Seafood Recipes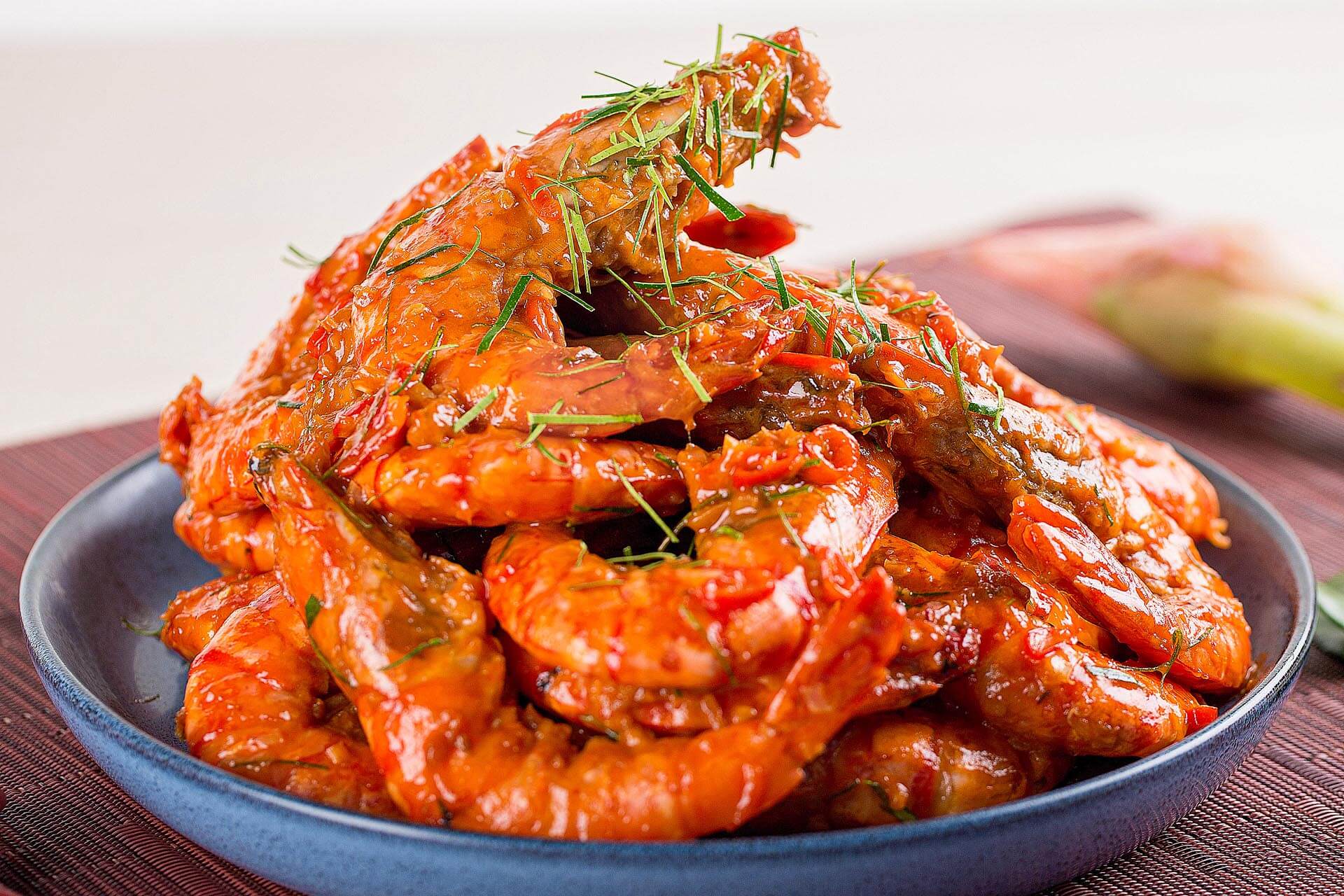 If you think that Asian recipes and seafood recipes are too complicated or fussy for weeknight meals, we don't blame you. Asian cooking often involves multiple specialty ingredients and elaborate sauces that seem daunting for the weeknight cook and seafood has a reputation for being pricey, maybe too pricey, for regular family dinners. 
That said, if seafood and Asian are the flavors you're craving, these two simple recipes prove that you can have the taste you want whenever you want it. Give one a try this week.
Shrimp Fried Rice
We'll kick things off with this super easy shrimp fried rice recipe. You can get it on the table in less than 30 minutes, and everyone will eat it up.
Ingredients 
1 18 oz package frozen SeaPak Popcorn Shrimp
2 tablespoons vegetable oil
2 large eggs, lightly beaten
2 cloves minced garlic
1 teaspoon minced fresh ginger
3 cups cold, cooked rice
1 12-oz package frozen peas and carrots or another favorite frozen veggie combo
3 tablespoons soy sauce
1 teaspoon sesame oil
Directions
Bake the Popcorn Shrimp per package instructions using your preferred cooking method.

While the shrimp cooks, heat 1 tablespoon of the vegetable oil in a large skillet over medium-high heat. Add the eggs, cook until loosely scrambled, and remove and set them aside.

Add the remaining vegetable oil to the skillet. Sauté the garlic and ginger for 30 seconds. Add in the rice, frozen veggies, soy sauce, and sesame oil. Cook for about 5 minutes or until heated through. 

Add the cooked egg and shrimp and toss lightly to combine.

Serve immediately. 
Honey Garlic Shrimp Lo Mein
This tasty dish comes together even faster than shrimp fried rice, if you can believe it.
Ingredients
1 box frozen SeaPak® Shrimp Scampi
8 ounces dried thin spaghetti noodles or lo mein egg noodles
2 tbsp olive oil
2 cloves garlic, minced
1 small onion, thinly sliced
1 cup fresh sugar snap peas
1 cup of carrots, thinly sliced 
1 cup baby corn, chopped
2 scallions, diced (for garnish)
For the Honey Garlic Shrimp Sauce:
3 tbsp soy sauce
2 tbsp honey
1 tsp sesame oil
½ tsp salt
¼ tsp pepper
Directions
Cook the Shrimp Scampi according to package instructions

Cook noodles according to package directions and set aside.

Make the sauce by mixing all the ingredients together well.

Over medium-high heat, sauté the garlic and onions in the olive oil for 1-2 minutes.

Add the cooked SeaPak Shrimp Scampi and continue to sauté for 4 minutes.

Add in the peas and carrots and cook for 3-4 minutes until the veggies become slightly tender.

Add cooked noodles and prepared sauce to the skillet. Toss gently to combine and cook for 1-2 more minutes.

Garnish with fresh scallions and serve immediately.