Romantic & Lovely Tokens To Make Your Valentine Special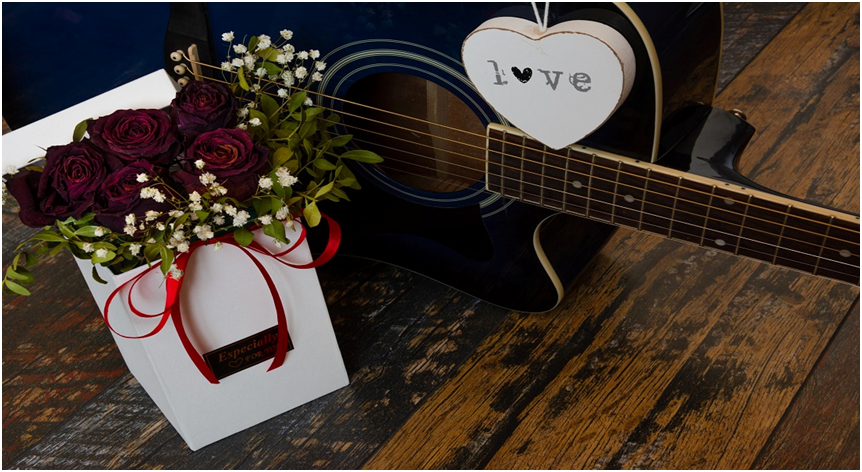 The season of love, Valentine's week is just around the corner. Less than a month is left, and people are making their plans to celebrate the week full of romantic vibes in different manners. It is so true that there can't be a specific day for the celebration of love but observing a day or days as the special ones to enjoy love is also a good thing. We know that you're in love with your partner and you have a flood of affection for your special someone. So, this Valentine's week, you can create memories for a lifetime by surprising your soulmate with a lovely gift.
With so many different types of products in the market, you might get confused as to what to pick and what not. And that's why we are here to help you. We have gathered some romantic and lovely gift items that you can pick to make the season of love special for you and your soulmate.
Love Letter In Small Glass Bottles
It is a well-known fact that can't be expressed through words. But still, we need words to convey our deep love to the heart of our beloved. You can choose a wooden box full of small glass bottles which contain small love letters. Your partner will surely love the gift, and he/she can have a smile whenever he/she wants by reading the love letters.
Delicious Cakes That Define Love
Whatever is the occasion or the reason for celebration, you can't miss having a cake. Celebrating your deep love with your soulmate over a delicious cake is surely a great idea. But do not get a simple cake for the loveliest occasion. There are so many bakers who provide amazing eye-catching cakes as per the occasion. You can try Flower Aura cakes for Valentine day, and you can also avail the doorstep delivery from them.
Soothing Rose Arrangements
From many ages, roses are considered as the flowers of love and romance. And if we go by numbers, roses are the highest selling flowers throughout Valentine's week around the world. You can also rest upon lovely roses to make the season of love memorable. Pick a soothing rose arrangement and make your partner smile wide. Try exploring the rose arrangements on online gifting portals so that you can pick from a wide variety according to your budget.
Heart-Shaped Items For The Feelings Of Heart
Love is the feeling that is truly associated with the heart. And if you go out in the market today, you can see a lot of items in heart-shape just because Valentine's week is here. You can pick items such as a heart-shaped box of chocolates, heart-shaped flower arrangements, heart-shaped cushions, and heart-shaped photo frames. You can make the time more special by personalising it with the name or the picture of your partner.
Combo Of Greeting Cards For The Full Valentine's Week
Valentine's week starts from the 7th February and ends on 14th February, all the days in between including both the dates are celebrated differently with different names. Therefore, to give gifts for Valentine to your partner in a week filled with smile and warm love, you can choose a combo of greeting cards.This combo should have a specific greeting card for every Valentine's week. Make sure to add some heart-warming words in your handwriting in every greeting card and pack the combo in a very romantic way. If you are not in a long-distance relationship, then it is much better to hand over the greeting card day by day.
Do not stay back in celebrating love! This Valentine's Week, do all you can to create memories of love which will remain for life!