Kitchen Ingredients Easy to Pack and Carry for Camping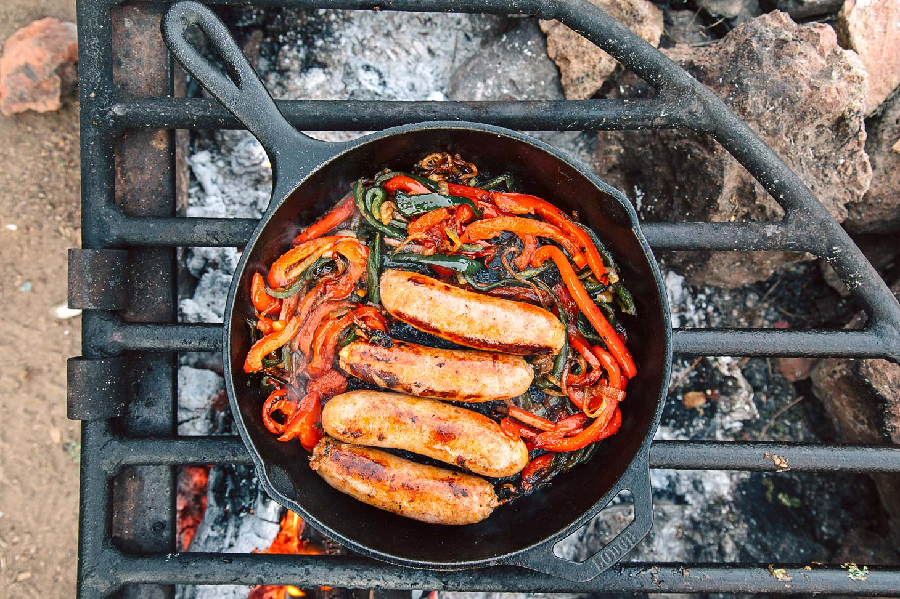 Usually campers try to cook in camps using packs of ready to cook meals like freeze- dried meals. They fulfill their hunger by eating packed snacks as cooking in camp grounds seems to be a hassle. Most of the novice campers even worry about carrying cooking ingredients while going for camping or hacking in remote areas.
Campers always need to carry limited food ingredients and few cooking utensils while holidaying in camps. However, seasonal campers enjoy a great meal even though they have less stock of ingredients to cook. This is because they exactly know the kitchen things and food ingredients to pack for camping.
First time campers often are stressed and confused while packing food ingredients required for camping. To clear their confusion there are ample of blogs that are meant only to help campers to enjoy their outdoor activities without making any added efforts? One such website, easycampfirerecipes.com is quite informative to know the kind of ingredients to carry and food easy to prepare at the campsite. Once you visit the link all your confusion regarding camp activities will be clear and you will be able to understand the right way to cook easily at the camps without trouble.
Now more about the ingredients and kitchen accessories to pack for camping holidays:
Foil sheets in dozens, match sticks pack in multiple quantity, sharp knives, small pans with lid, boiling unbreakable kettle, one-time usable cutleries, spatulas, liquid detergent to wash cooking ware, sealed water bottles, trash bags, paper towels a lot and of course need to take propane gas stove.
The never to forget ingredients are salt, pepper, chili flakes, sauces, creams and other seasonings you would like to use for cooking.
Eggs are a perfect choice to cook in camps. You can either carry boiled eggs without breaking its shell. You can even break all the eggs and pour the liquid in a double packed sealable bag and add salt a little more in it before sealing the bag. The eggs will not get spoilt and there won't be any risk factors to deal with.
Tortillas, butter, cheese, tofu, steak, bread rolls, can milk, noodles, pastas, marshmallows, tea leaves, coffee, sugar cubes, syrups, pizza base, oil of your preference, fresh pastes cereals like oats, all kinds of nuts and other ingredients as per your requirement. You can even carry dough to make pancakes.
Veggies like carrot, radish, onions, not-so ripe tomatoes, potatoes, yoghurt, lettuce, capsicum, and cauliflower can be used for days. All kinds of fruits can be carried that are small in size and even raw bananas.
Non vegetarian eatables like freeze beef, steak, canned tuna fishes and cold chicken pieces all perfect to cook in camps.
You can enjoy good tasty meals in camping sites without any trouble while having these ingredients in stock. You can pack depending on the number of days you are planning to camp. Cooking in camps presents thrilling experience that is totally different from cooking in your kitchen. You don't need great culinary skills to cook food outdoors. Hence, enjoy fresh cooked delicious food in natural surroundings.