Explaining the Popularity of Bud Light Platinum Seltzer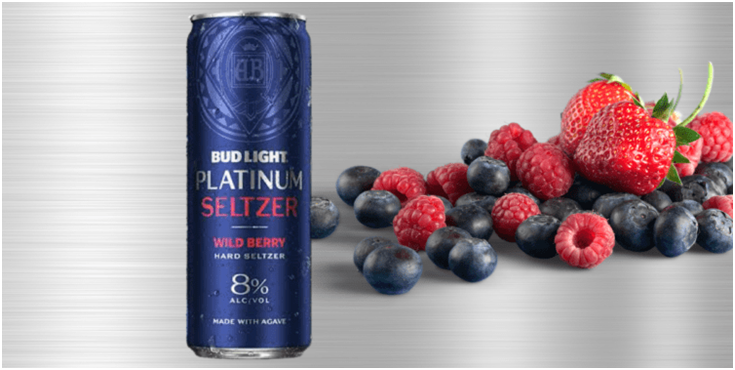 Beer is one of the most preferred drink all around the world. People prefer to have a beer because gives a soothing effect to our taste buds and helps us to unwind. Keeping this in mind, beer producers like Bud Light have been producing beers since the last decade. To gain more popularity Bud Lights came up with a new line up of product under its platinum segment.
This new product is called Bud Light Platinum Seltzer. This drink has a whopping alcohol content of 8% and it became a fan favorite immediately when it was launched. It came as a surprise when Bud Light announced they are launching a Seltzer range of products. Seltzer is also similar to beer as it contains bubbly fizzy water with a bit more alcohol content. The new product by Bud Light consists of 3 flavors. These flavors are:
blood orange
Wild berry
Citrus
Since these flavors are in great demand among boozers, hence the Seltzer by Bud Light grabbed the headlines immediately.
What does the Seltzer contain?
This product by Bud Light contains the following ingredients:
Agave
real cane sugar
natural fruit flavors
sparkling water
All these Ingredients clocks to 170 calories which is not bad for an alcoholic beverage.
Why has Bud Light Platinum Seltzer become a fan favorite?
Beer is in massive demand all around the globe. It acts as the best companion when you are socializing and the subtle high it gives makes it a favorite of anyone. Especially in clubs and bars, people like to have a beer since it comes in a chilled form and it smoothens out the stress which you have gone through all day.
Seltzer is a one-step higher than beer as it has more alcohol. For this reason, this drink has become a favorite for everyone and people are waiting all across the globe when it will hit the retail shelves. The overwhelming response truly shows that Bud Light Platinum Seltzer has gained immense success and it is truly a blessing and gift for alcohol lovers.
The best part of this drink is that it comes in many flavors and hence can be enjoyed by everyone.