Bake Delicious Chicken Thighs With Sizzling Onion Gravy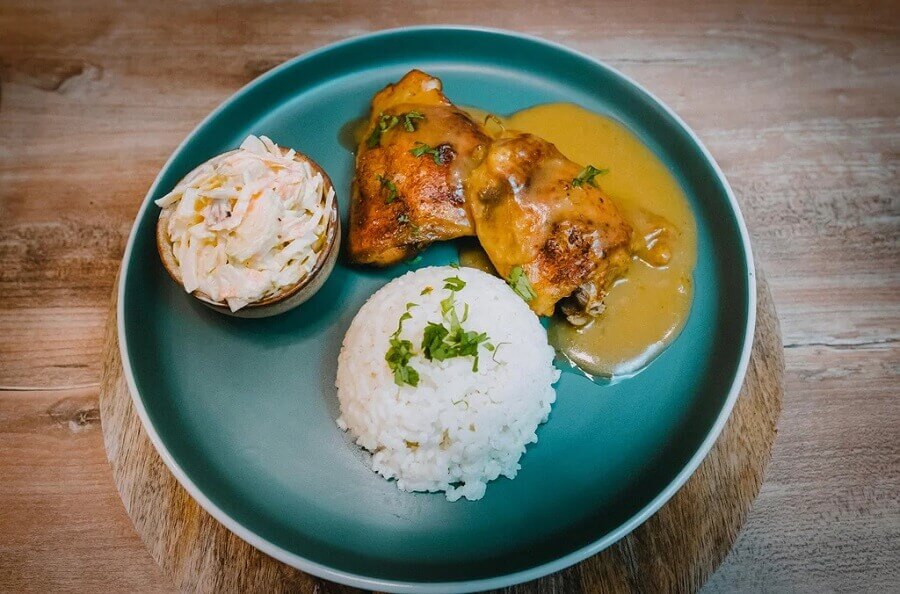 Do you know why do most people love to have baked chicken thighs with crazy onions? The skin of the baked chicken thighs is very light and crispy. The inside part of the chicken thighs are juicy and soft. You get the perfect flavor of chicken and onion when it is baked together in the oven. You must know that it takes a lot of time to cook gravy at the stove, but it is very easy and fast to cook in the oven.
The thick layer of chicken thighs is baked with large pieces of onion and garlic. The dripping of gravy with the pieces of baked chicken thighs look amazing. The chicken thigh gets fully baked in the oven, and it becomes softer and tastier. If you try out this recipe once, you will fall in love with its taste. You get the guarantee of getting the perfect results. The baked chicken thighs can be served with pasta, rice, and baked potatoes. You can also add fruits as a side dish—fruits like apple, mango, and orange. You can also add bacon to it.
Ingredients for baked chicken thighs
It is very easy to cook baked chicken thighs in the oven. Some ingredients are used for cooking this recipe are listed below:
Three large onions
One to two cups of stock or broth
Eight to ten pieces of chicken thighs
Three to four cloves of garlic
A crushed teaspoon of caraway paste
Four tablespoons of olive oil
Two to four teaspoons of BBQ seasonings
Salt to taste
Pepper to taste
The recipe of baked chicken thighs must have an accurate amount of salt. You must add salt according to your taste. So it is important to have the correct amount of ingredients for a perfect taste.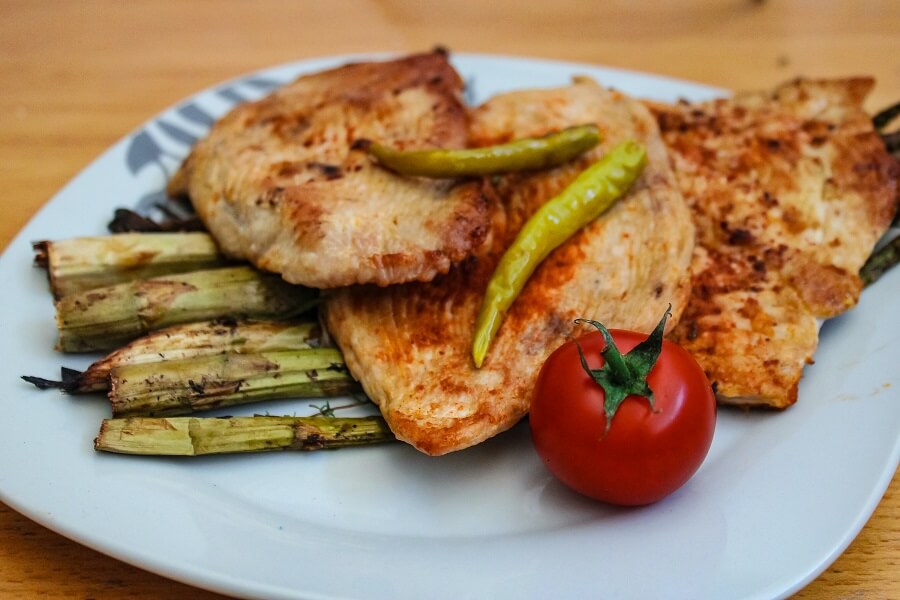 Procedures to make baked chicken thighs
The steps to make delicious baked chicken thighs:
Step 1 – The first step is to season the chicken thighs. You must use a baking dish for cooking this recipe. After cleaning the chicken thighs, put them in the dish. And then add olive oil, salt, BBQ seasonings, and smashed caraway. Then mix the thighs well and keep them aside.
Step 2 – The cloves of garlic and onions should be cut into large pieces. The onions and garlic are kept in the dish. And then pour the liquid broth into it. The ingredients must submerge in the liquid broth.
Step 3  – if you are using broth, then add a pinch of salt to it. You can also add 1 cup of water to it. You can also add soya sauce to the recipe. This is optional.
Step 4 – Now, you must place the large chicken thighs and cover it with foil. And bake it for 20-30 minutes at 220°C.
Therefore, after completing the process, you take out the baked chicken thighs and serve them with a side dish. You get the chance to make your kid happy, so make authentic baked chicken thighs in your kitchen.