3 Must-Have Qualities to Have as a Server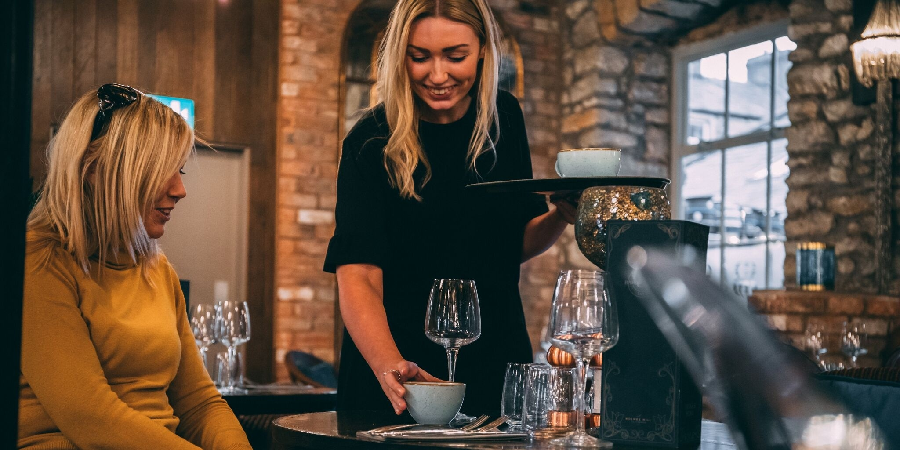 Regardless of what most people think, getting a job as a server does not begin and end with knowing how to take orders. A responsibility of a server goes beyond that. They are required to greet the customers politely, offer food suggestions, set and clean the tables and collect payment with a smile.
In return, server jobs in Rochester Hills, MI, can help you earn somewhere between $17,000 and $43,000 per year.
That said, getting a server job is no easy feat. You must prove your credibility and display a set of requisite qualities in front of your employer.
Here's a quick list of essential qualities you must possess, so your potential employer can give you a green flag and hire you!
Cool Headedness 
A restaurant is often a high-intensity zone, bubbling with the crowd of people coming and going. A good server is expected to be stress-resistant and has a relaxed demeanor while doing their job.
The serving job is not limited to just taking the food orders – you are required to strike conversations with the people, deal with loud noises and have a way with picky customers.
To go through this day in and day out can easily take a toll on your mental space and also show up as physical and emotional distress.
Employers are usually looking to hire servers who display a calm mind during stressful situations. Additionally, you can also talk to your interviewers about how you would de-stress at and after work. It would show that you understand the high work demands and can balance your personal and professional boundaries.
Caring
A server that cannot care for its customer's needs is likely to fail at its job. No restaurant needs a server like that who is not deeply involved and committed to offering high-quality service to the incoming crowd.
Employers are always looking for individuals whose personality radiates friendliness and positivity.
Moreover, excellent communication skills, added with the ability to focus on each customer individually, are a bonus!
Persuade your employer that you are a client-oriented person who will only exhibit excellent standards of hospitality. If you can turn a new customer into a recurring one – you will become your employer's favorite!
Quick on Feet
The hospitality sector is one of the most fast-paced, ever-changing businesses worldwide. Anyone who cannot work on the fly and is a slow decision-maker cannot survive in such an environment.
As a server, you must take action promptly to turn around any unfavorable, sour situations as quickly as possible.
Also, most customers often turn to the servers for food recommendations. At the time, if you pause and fumble, it would not reflect well on you and your restaurant's services.
Overall, you need to react quickly, whether it's regarding offering suggestions, taking orders, clearing the table, etc.
Bonus, if you know the restaurant's menu and concept like the back of your hand, it is sure to impress your employers!
With the right skills and qualities under your belt, you can easily win a server job at the place of your liking. All you need to do is show that you are a quick decision-maker who profoundly cares about the customers and can keep their calm during a stressful situation.
But, getting hired is one thing, and excelling at server jobs in Rochester Hills, MI, is an altogether different game. It's not unbelievably tricky, though.
You need to hold onto the magical acronym called G.U.E.S.T. It stands for greeting, urgency, eye contact, smile, and thank you.
If you can keep these three things in mind while dealing with a customer, you can easily win them over. Soon enough, the title of the best employee will be yours, too!
All the best for your job hunt!