3 Gorgeous Styles of Cake to Fill Your Bakery Case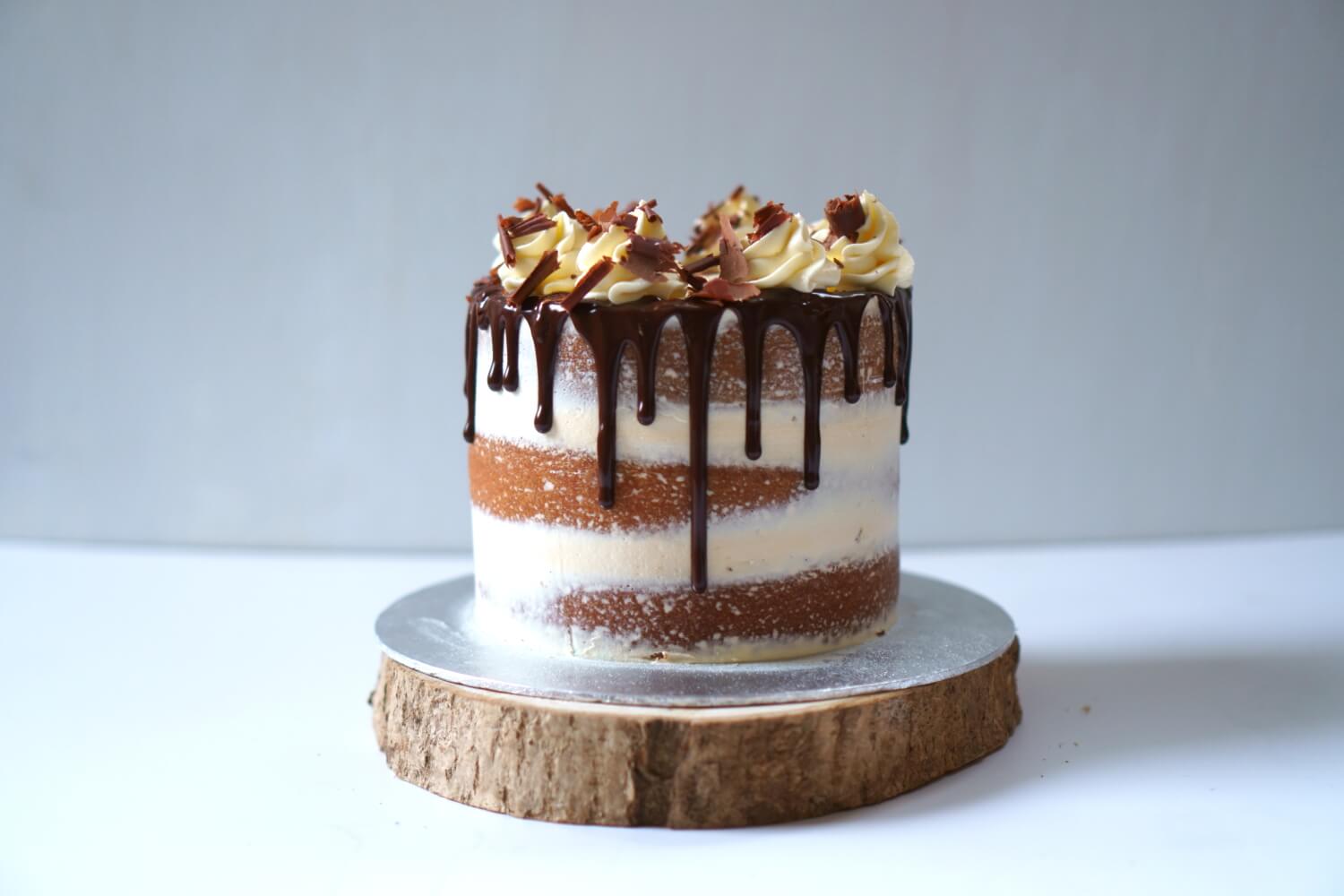 Cake trends have evolved a lot over the years, and it seems like new decorating styles are arising in the industry every day. If you're on the hunt for something beautiful to fill your bakery display cases, here are three incredible styles to try.
Watercolor
This style of buttercream decoration is deceptively easy to pull off. After crumb coating, cover your cake with a thick layer of buttercream in your base color. Next, pipe or spread dollops of different colors all over the cake at random. Once you're satisfied with the spread of color, use your bench scraper to smooth out the side of the cake and blend the different colors into the base. The results are especially jaw-dropping with a white base and sharp accent colors!
Ganache Drip
Drip cakes are easy to make and yield incredibly impressive results. Simply frost your cake however you like; be sure to use a crusting buttercream, as fondant and softer frostings won't yield the same smooth results. After base coating, put your cake in the fridge to chill for at least 20 minutes or until the frosting is firm and dry. Following this, it's just a matter of pouring your ganache on top and either spreading it to the edges or piping drips directly down the side of the cake! Be sure to use a ganache recipe that's relatively runny, and give it plenty of time to cool and firm up before adding any additional toppings.
Bouquet
If you're comfortable piping buttercream flowers, this cake is definitely for you — and even if you're not, you can still make a lovely bouquet cake. The idea is to cover a majority of the cake with flowers, and where you position them is up to you. Covering the entire top of the cake makes a huge impact, and you can add sprays of flowers, leaves and vines down the sides and along the cake board as well. For a fuller look, you can use green icing as a base underneath your flowers for a grassy illusion, and basket weaving with chocolate buttercream on the sides of the cake has a positively charming effect! If you can't make flowers, just pipe rosettes, drop flowers and leaves for a similarly striking look.
No matter what your experience level is, it's easy to make beautiful cakes for any display. All you need is a little time, practice and plenty of buttercream!