Restaurant Trends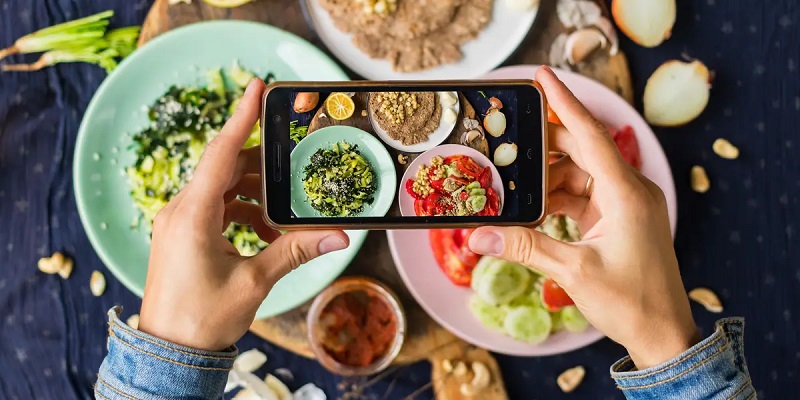 Over the years technology has never had a place within the restaurant industry aside from their standard computer programs. In the year 2020, technology was reintroduced to all restaurants due to the need to keep afloat and keep business running due to the COVID pandemic. Adapting to the changes, restaurant technology trends became a major deal all over the world. These trends were put in place to maintain a safe environment for their customers and establishments. The top ten technology trends to be on the lookout for are listed below:
1) Online Order & Delivery Apps: Ordering online is the trend that many restaurants will want to stay on top of. Whether that be creating their own apps to establish a more dominance over their own business or joining forces with food apps to stay afloat. The demand for online ordering systems has been made quite essential since the beginning of the pandemic. Ensuring that customer are still able to have a variety of food places to choose from is key within all fast food chains.

2) Non-contact Payments: The ability to not only order food online but also be able to pay for the order has become highly essential within itself. The motive to switch society from a cash to no cash society will eventually take a toll on restaurants that have no made the change. This mishap could take a toll on the businesses themselves, if they have not decided to invest in making the switch.

3) Online Table Reservation Systems: Calling into a restaurant nowadays is becoming highly unlikely with everything changing to online and phone applications. Certain restaurants have taken the initiative to make these changes possible before you even get in the restaurant parking lot. Mainly due to the fact that certain restaurants only have a limited of space and still have to adhere to the COVID precautions that have been set in place.

4) Digital Kitchen Boards: Nowadays technology has advanced to having screens that display all meals once inputted on a tablet or register. This allows staff and management to track the meal delivery times and monitor inventory to signal if a product has ran out without having to check the freezer every few hours during rush hours.

5) Automated Inventory Management: When inputting inventory at the beginning of a shift, a device has been created to keep count of that inventory. Once orders are being taken which allows for an easier counting at the end of shift.

6) QR Codes: QR Codes are popping up everywhere, globally, not just for restaurants but for pretty much anything. The ability to scan a code and whatever information is linked to that code is now displayed on mobile devices making the distribution of information easier to pass around.

7) Interactive Online Menu: Creating an online menu allows customer to see the product they are wanting to choose in 3D. This trend has become very popular in the advertisement industry.

8) Popmenu: A popmenu is a menu that basically has all the essential took to keep a restaurant afloat within technology trends. Those include having a optimized website ready for online orders, interactive menus, and the ability for non contact delivery, takeout and even dine in.

9) Food Delivery Drones: A trend that is circulating the food industry is bringing in drones as a delivery service. This will cut out traffic time to have your order delivered to you, yet may have problems arising due to weather challenges.

10) Virtual Restaurants: Virtual restaurants are already taking place within many food apps as ghost restaurants. Meaning that the establishment is non-existing yet still is able to produce food and meals to satisfy customers.