Wine tips for beginners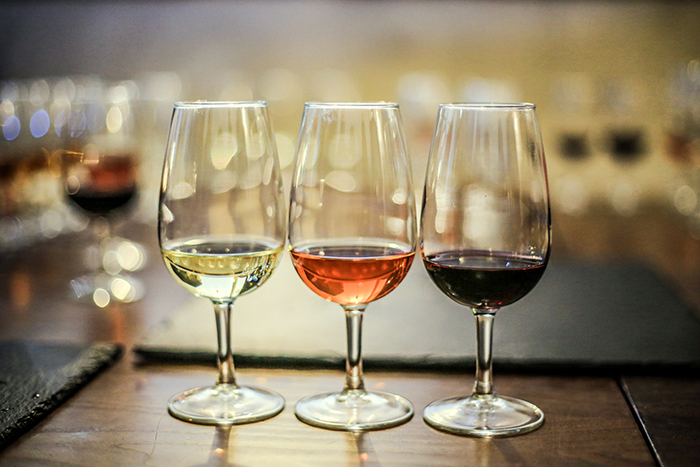 Wine can be a bit of a confusing interest to get involved in – with so much to learn! Don't worry though, as long as you follow these simple tips you won't go far wrong.
Don't skimp out on glassware!
Look out for glasses with medium-sized bowls which are versatile enough for all manner of wines, as well as thin rims. These always make wine taste much better. If you wash them by hand they will continue to look their best into the future. However, if the stems are dishwasher safe, you should only use the top rack.
Get a hold of these must-have wine tools.
Gel-filled wine sleeves are a lifesaver when you want to chill a bottle of wine uber quickly. You can also find a comfortable wine opener, regardless of whether it's a quick waiter's friend or an easy-to-use lever-style corkscrew. Finally, it's time to get some non-drip pourers to eliminate the spillage concerns that may arise.
Choose house wine.
You should select house wines that can be kept on-hand such as Sauvignon Blanc, as well as lightly oaked Chardonnay, which is both versatile whites. Merlot and Rioja are both great food-friendly choice varieties of red wine/ house wines are not expensive too. You should feel pretty comfortable opening a bottle with your Tuesday night takeaway, or for the company on a cosy Saturday night-in with these options at home. 
Give your wine first-class treatment!
Whatever you do, don't put it on top of the fridge! Believe it or not, this is a turbulent environment where the heat and vibrations can cause all kinds of untold havoc. If there is ample space, put a wine rack in a room where there is no direct sunlight, where heat and vibrations could wreak havoc. If your home is tiny, then pop the wine away in the darkest and coldest spot in your flat – a closet or wardrobe.
Take notes!
When you find a wine that you love, write down the details in a wine journal or in your phone. You can then note down the producer, year, price, aroma and flavours as well as your overall impression that you got from it. "It was dark and heavy – went well with steak", "It was rich and honey-like, great with my chicken caesar salad". You can also make a note of how you feel the day after – often bad hangovers can be down to sulphites in wine, you can avoid this by getting sulphite free wine.
Make friends with experts! 
Wine forums and social media groups are great – but you can also form friendships with folks selling wine online. 
Find great wine on the cheap! 
There is absolutely no shortage of wines costing upwards of £70. What you will find is that the appreciation is somewhat lost on you, if you are a newbie, you should go for cheap bottles of wine that taste anything but! Portugal makes fantastic wine that tastes much cheaper. Red and rose alike won't shatter the bank but will shatter your tastebuds with a fantastic taste. South American wine is also fabulous. 
Start a wine tasting club.
This means that you can take it in turns to host/ each person can choose a wine new to them. You can share opinions as you try them. Keep it in mind that wine tasting is an extremely subjective art., it should be more like an essay than a true or false test.
Experiment
Tasting really is the key when it comes to learning about wine, as such in order to continue along your wine taster's journey you need to try new ones! It's all well and good having your wine favorites, but you need to enjoy the process of learning about what you like.
Have fun!
Don't fret too much about wine, the important thing is that you enjoy it. The wine tasting journey is something you do for your personal pleasure, not for anyone else's. So, if you like something you're not supposed to, keep sipping away and tell anyone who disagrees to take a hike!