The Ultimate Guide to Managing a Restaurant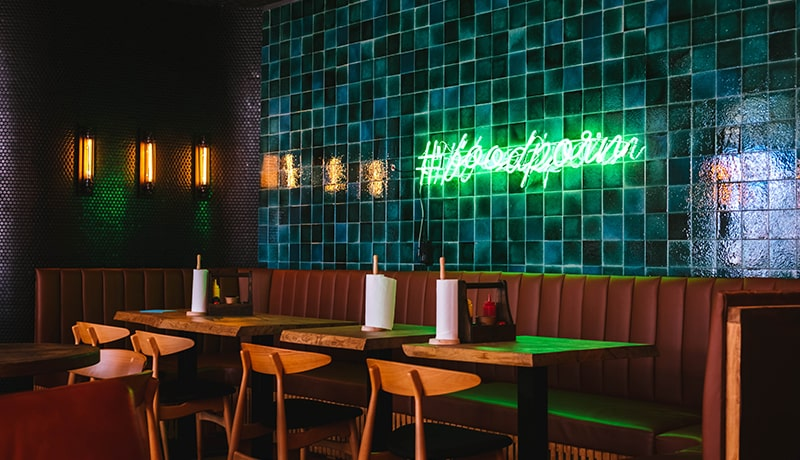 Managing a restaurant is a huge job with many moving parts that can make the job seem overwhelming. With some preparation and keeping a few key tips in mind, though, you can make the job seem like second nature. Check out the suggestions below for ideas to help you manage your restaurant more easily and efficiently.
Be a consistent manager
The restaurant business brings new surprises and changes every day. No two days are going to be the same. Crises pop up, things move fast, and it's easy for you or your staff to get overwhelmed. This is when your staff needs your consistent leadership.
Always remain consistent in how you communicate to your staff. Keeping a consistent "voice" with those working for you will give them a stable foundation when things get crazy. Set rules then maintain them consistently. Make sure all of your staff is treated the same. And be very clear and consistent with your expectations of your staff. With a firm set of expectations in place, your staff always knows what they are to do.
Be proactive with your staff
Staff retention is a huge key to a successful restaurant. Make sure your staff feels valued. Take time to listen to them, take their suggestions and concerns seriously, and be transparent with them about the way things are going with the business. Transparency like this breeds loyalty in your staff.
Use incentives to keep them motivated to do a good job. If you don't have an employee of the month program, consider one. The winning employee could win something like a bonus check, gift card, or a paid day off – something that will motivate your other employees to try to win the title.
Also, jump in there and work with your staff when it's needed – and when it's not. The best leaders are those who can work alongside their staff. This lets your staff know that you value the work they do enough to do it yourself and that you're willing to pitch in if things get busy.
Watch your bottom line
The finances of your restaurant are a huge part of your business that can seem overwhelming to maintain. You have to consider cash coming into the business, cash going out for overhead and salary, and your restaurants inventory management are important to keep close tabs on.
When it comes to your restaurants inventory management, consider investing in a good inventory software that can help you keep on top of your inventory. You'll never have to worry about your ingredient supply again.
Customer is king
Customer satisfaction is one of the most important facets of a successful restaurant. Keep an eye on online reviews, feedback left in person, and how your customers act when they're at your restaurant. Set up keyword alerts to be notified whenever your restaurant is mentioned online.
Take this feedback seriously and work to make changes to keep customer satisfaction high. Your best advertisements for your restaurant are your happy customers – they will send friends and family to you and suggest your restaurant to others they meet. A happy customer will generate more business for you than any other form of advertising.
Speaking of advertising…
Devote a portion of your budget to advertising. Be smart about it, though, and before you start buying up billboards, take some time to decide who your key demographic is. Once you've decided this, purchase advertising where those people are most likely to see it.
Social media ads are one of the fastest-growing and most effective forms of advertising. You can get a lot of "bang for your buck" in online ads – especially if you creative attractive, thoughtful ads that people can share.
Just remember, if your job gets overwhelming, break it down into these segments so you can more easily manage each faction of managing a restaurant. Staff retention, consistency, balancing your financials, and monitoring your customer satisfaction are key factors in managing a smooth-working, profitable restaurant.