Peri Peri rice bowl recipe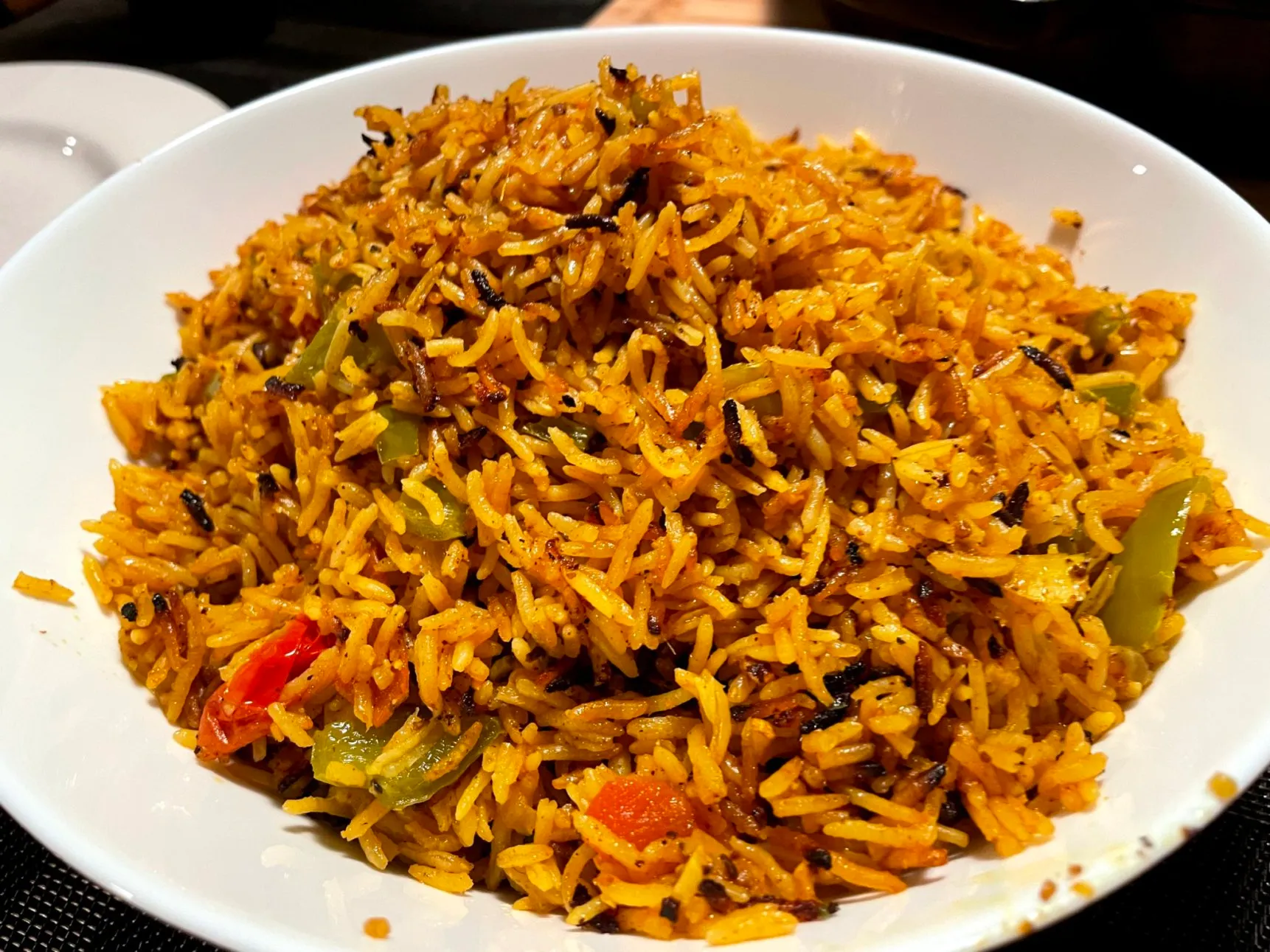 Peri Peri Rice bowl is an easy as well as a quick recipe to turn your plain rice into a mouth-watering dish that is rich in flavour as well as nutrients. This time-saving recipe is the perfect choice of meal after a busy day or if a delicious meal is needed to be prepared as soon as possible. The Peri Peri sauce and the vegetables make this rice bowl a tasty and filling meal which will surely satisfy your stomach and taste buds.
What is Peri-Peri?
Peri-peri, also known as piri-piri sauce, is a hot sauce made from African birdseye chilis mixed with garlic and lemons. This sauce has become popular among spicy food lovers because of its rich and authentic flavour that leaves a beautiful impression on their tongues and makes them crave this taste more.
How is Peri Peri sauce made traditionally?
The African Birdseye chillies, also called the Peri Peri chillies, are harvested and then mashed by the native people of South Africa. Then these chillies are kept under the heat of the Sun for the process of fermentation. This paste is mixed with garlic and lemon, adding more flavour and tanginess to this spicy sauce. This Peri Peri sauce is often stored in bottles and sold in the market locally.
How does Peri Peri sauce enhance your meal?
When used for cooking or as a dip with any of your dishes, Peri Peri sauce can make your dish full of taste and flavour. Peri Peri rice is a dish that is super delicious and it will save your time spent for cooking as well. The preparation can be made even quicker by using the High on Chicken Peri Peri sauce. Being the perfect traditional spicy blend of Peri Peri chilli with the earthiness of garlic and tanginess of lemon, the High on Chicken Peri Peri sauce can give your dish an instant boost of taste.
Ingredients for the recipe
For Rice Bowl preparation
1 cup long grain or Basmati rice
150 g shredded chicken (cooked)
Two eggs
Two tablespoon vinegar
One zucchini
One carrot
Two tablespoon of sesame oil
One tablespoon of vegetable oil
For dressing
10ml soy sauce
High on Chicken Peri Peri sauce
One tablespoon sesame seeds
One tablespoon of brown sugar
80g spinach
The Recipe for Peri Peri Rice bowl
Preparation & Cooking Time: 25 minutes, approximately
Wash the long-grain or Basmati rice thoroughly.
Soak this washed rice in water for some time.
In a rice cooker, add some water.
Cook the rice in this rice cooker and keep it aside.
Mix the sesame oil ad vegetable oil and heat this mixture on a frying pan.
Grate the carrots and zucchini and put them aside.
Chop the spinach into small pieces.
In the heated oil, stir the vegetables separately until they soften a little.
Boil some water in a pot and add vinegar to it.
Crack two eggs and add them to this boiling water.
Drain the water after cooking these eggs for 3 minutes.
Now, start preparing the chicken mix.
Heat a pan and add High on Chicken Peri Peri sauce.
Add soy sauce, sesame seeds and brown sugar to the pan.
After the brown sugar gets dissolved, put the chicken in the pan and cook it with the sauce mix.
Now, serve the cooked rice in a bowl.
Add the chicken mix, the stir-fried vegetables and the poached egg from earlier to this bowl.
Mix it all together.
You can add some more High on Chicken Peri Peri sauce to make your rice bowl extra spicy.
Your delicious Peri Peri rice bowl made with the delicious High on Chicken sauce is ready to be devoured.
Conclusion
Peri Peri Rice bowl is something so simple yet so delicious. The Peri Peri Rice bowl is not just spicy and full of mouth-watering flavours but also looks tempting and can be served in so many ways. You can eat it as it is, or eat it as a side dish, or even use it in wraps. The High on Chicken Peri Peri sauce makes this recipe even more tempting. Traditional methods make the High on Chicken Peri Peri sauce by creating the perfect blend of spices to enhance the flavour of your dish and make it irresistible.