Best Side Dishes That Compliment Salmon Wellington Well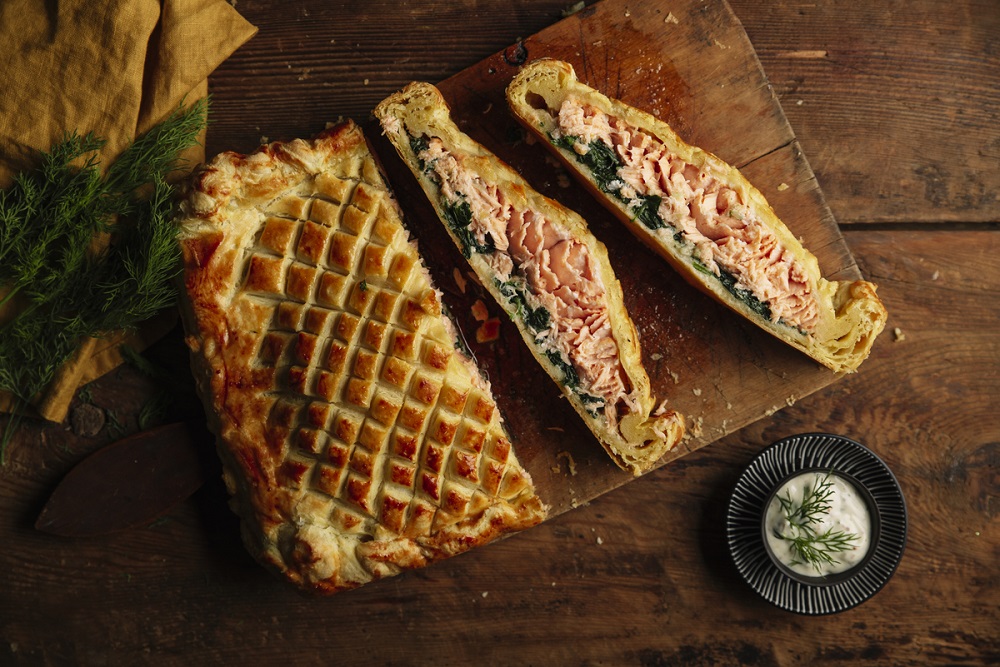 Now, if you love salmon and want to make it a part of your diet making sure all the nutritional facts are there, then salmon wellington is the way to go. You might have heard of winter beef wellington, but salmon ones are a bit on the leaner side and also healthier and summer-friendly. It looks extravagant but the ingredients are pretty simple including a mushroom, kale along leek mixture on a salmon which is then wrapped in a buttery puff.
The latticework of the puff pastry allows the crispiness to be there making it look sophisticated and this pastry also helps in allowing the salmon to cook perfectly and is a showstopper- a perfect delicacy for a fancy dinner night or when you have friends coming. Here are some side dishes one could have with salmon wellington and enjoy the whole culinary experience thoroughly.  Read more about how long does salmon last in the fridge and some tips on keeping it fresh
Simple Broccoli 
The mild taste of broccoli lets you enjoy what salmon has to offer. And, with a little bit of garlic and lemon, you would b accentuating the flavor a lot more. Salmon wellington is a little bit rich and therefore going for a side which would be light is a better option.
Green Peas With Garlic Butter 
This is another option that one should be trying out. Take some fresh green peas which should then be seasoned with lemon pepper. It goes well with the puff pastry and offers a subtle citrus note which is very much welcomed to change the taste of the butter and fat. 
Sauteed Mushrooms
Now if you love mushrooms, this is a must-have. The meaty flavor, the tenderness, and the juices go well with the salmon wellington. You could give it a herb punch with the right amount of thyme as well as oregano.
Steamed Cauliflower With Lemon Herb
This is a Mediterranean style dish which goes well with salmon and that to variations of salmon dishes. This lemon herb cauliflower dish could be cooked within minutes and you just cannot stop at one serving. With some Italian seasoning, lemon zest, and olive, a perfect dinner date menu. 
Baked Asparagus 
If you are worried about not being able to have enough greens, here is the solution. Asparagus goes perfectly with salmon and would be healthy too when you bake them. Add some parmesan cheese if you want.  
Therefore, these are some of the dishes that you could add with your favorite salmon wellington and impress not just the family members but guests too.