How to celebrate Valentine's Day with sweet and romantic desserts?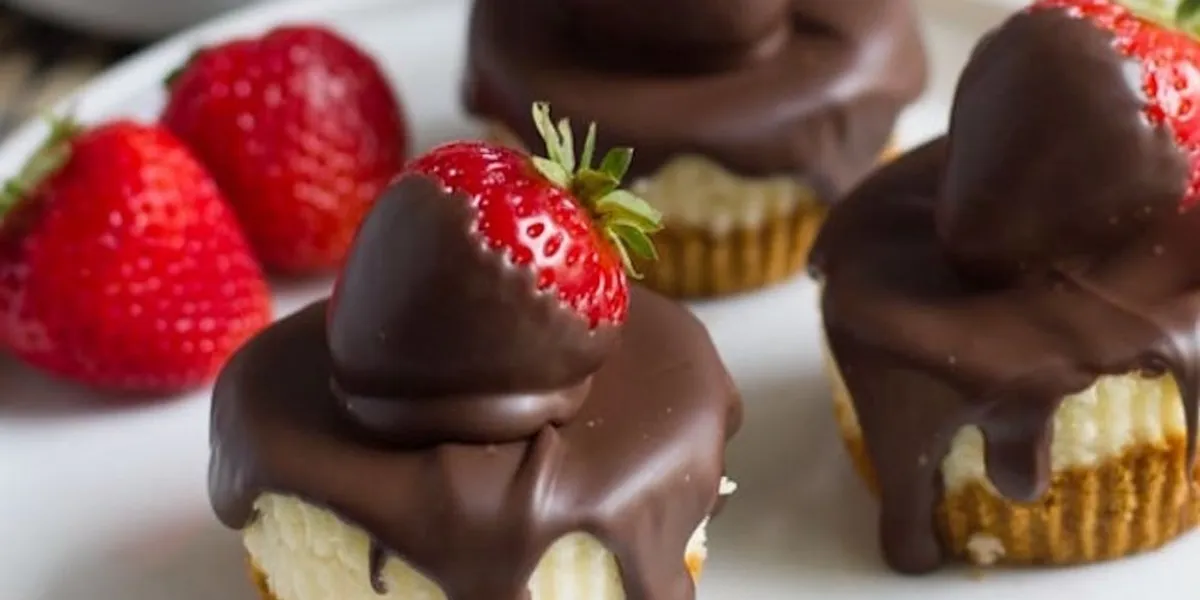 Surprise your partner with a sweet preparation that you can make easily
We are about to start the month of February, accompanied by one of the great celebrations of the year-long awaited by lovers, Valentine's Day. Unlike other years, this time, it may be very difficult to go out to celebrate at a restaurant or bar since the pandemic is still in force and the places have reduced their service capacity, so you may have to stay home. 
Celebrating at home is one of the best ways to stay safe and let your imagination fly to prepare the best recipes and make a good candlelight dinner. That is why on this occasion, we give you some simple dessert recipes that you can practice on these dates so that you can celebrate with your partner on this important date and, at the same time, enjoy a sweet flavour. 
Red fruit cheesecake
Ingredients: 
2 cups of chocolate chip cookies

1/2 cup of melted butter

3 bars of cream cheese

1 1/2 cups heavy cream

juice of 2 lemons

3/4 cup sugar

1 1/2 tablespoons gelatin powder, melted and warm

2 cups of red fruits (strawberry, raspberry, blackberry)

Two tablespoons of sugar

One tablespoon of vanilla essence

1/4 cup of icing sugar
Preparation: 
Either in the blender or with the help of a crusher, crush the cookies until you have a fine powder. Then, pour the mixture into a bowl and add the melted butter. Mix until you get a smooth paste.
In small glasses, place a bed of the cookie to form the base. Remember to crush with a spoon so that everything is even. Take the refrigerator for 30 minutes. 
Meanwhile, beat the cream cheese until creamy and add the sugar. Once ready, add the lemon juice and the warm gelatin little by little. Keep mixing until there are no more lumps. 
In another container, pour the red fruits and the tablespoons of sugar and vanilla, and crush with the help of a fork to form a kind of jam. 
Take the moulds out of the freezer and add a layer of the cream cheese preparation, and on top, place a layer of the jam that you previously prepared. Refrigerate for 2 hours before serving. 
Chocolate truffles
Ingredients: 
300 grams of dark chocolate 

100 millilitres of cream

½ tablespoon vanilla essence 

½ teaspoon of rum 

cocoa to taste

Chopped walnut to taste 

Chopped hazelnut to taste

Peeled peanuts to taste 

Chopped almonds to taste
Preparation: 
In a pan, heat the cream over medium heat; once it is about to boil, pour the mixture over the chocolate. Remember that you must do it this way and not the other way. 
Stir the mixture with enveloping movements until the chocolate melts. If necessary, you can put the mixture on the fire to finish melting the chocolate, but you should not spend too much time on the fire. 
Once it's melted, pour in the rum along with the vanilla essence. Let stand until cool and take on a smooth, firm consistency. Then, form small balls with your hands and go through the cocoa. Add walnuts, almonds or peanuts to taste. 
Mango mousse
Ingredients: 
1/2 can of evaporated milk

300 grams of mango pulp in pieces

Six tablespoons of refined sugar

7 grams of gelatin, hydrated in water and dissolved in a water bath
Preparation: 
Place the evaporated milk in the blender with the mango and sugar. Blend until all the ingredients have been perfectly mixed without stopping grinding. Add the dissolved gelatin. Pour into glasses and refrigerate for an hour. Place fruit on top and enjoy. 
Panna Cotta
Ingredients: 
Two envelopes of unflavored gelatin

2 cups of milk

4 cups of heavy cream or liquid cream

1/2 cup of sugar

Two teaspoons of vanilla essence

Red berries to decorate
Preparation: 
In a small bowl, place half a cup of milk along with the gelatin and stir so that it is integrated and begins to hydrate. 
Place the rest of the milk together in a pot with the cream and sugar. Let heat over medium heat and stir well so that the sugar dissolves. Let it boil. Remove from the heat, add the vanilla, incorporate the milk with the gelatin, and stir until everything is incorporated. 
Pour the mixture into glasses of your choice and let cool for at least 4 hours before serving. Decorate with red berries. 
Chocolate brownie
Ingredients: 
Three eggs

150 grams of

dark chocolate

70 grams of flour

One tablespoon of cocoa powder

125 grams of butter

Three tablespoons of milk

1/2 sachet of chemical yeast
Preparation: 
In a bowl, place the butter and chocolate, melt in short periods and stir from time to time so that the mixture is homogeneous. 
Meanwhile, in another bowl, beat the eggs and pour in the melted chocolate. Mix all the ingredients very well so that they are incorporated. In the end, add the flour with the yeast, cocoa and milk. Pour the mixture into a previously greased container and cook in the microwave for 5 minutes or until well cooked. Remove and serve with fresh strawberries, if you wish,n sprinkle with icing sugar.